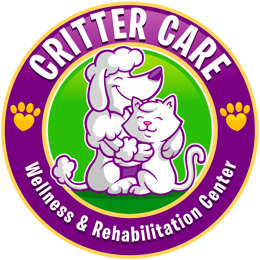 Why Choose Hydrotherapy?

Hydrotherapy can restore, maintain and promote optimal function and mobility, alleviate pain, improve circulation, coordination and range of motion, and provide comfort for geriatric patients. Pets suffering from obesity, muscle weakness, arthritis and chronic pain, can experience an enhanced quality of life from a rehabilitation Program. Early rehabilitation and conditioning can provide a great preventive barrier to some ailment or issues that pets and senior dogs especially may experience.
Some conditions that can be treated with Hydrotherapy:
Anterior cruciate ligament tears
Arthritis
Hip dysplasia
Patellar luxation
Soft tissue injuries
Degenerative myelopathy
Fiberocartilaginous disc disease
Limbosacral stenosis
Athletic conditioning
Cardiovascular fitness
Obesity-weight loss.
How Will My Pet Benefit From Hydrotherapy?
Recover quicker from surgery
Better quality of life due to better mobility, less pain and faster healing.
Increased athletic ability and endurance.
Weight loss.
Decrease pain.
Increase mobility and flexibility
With hydrotherapy we can start therapy much sooner after surgery.